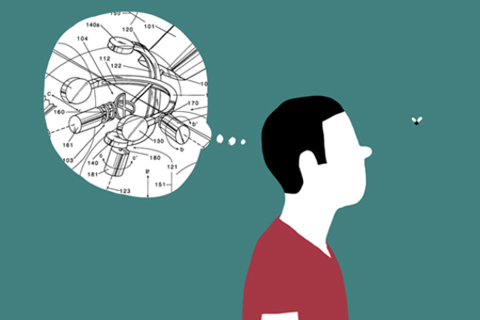 Like thousands of other tech enthusiasts from across the globe, an international posse of Fjordians will descend on Austin, Texas next week to experience the brilliance and the chaos that is SXSW. Navigating the incredible number of great sessions (not to mention parties) taking place across the Interactive Festival is a daunting task, but we've pulled together a few of our picks.
Designing Habits: From Big Data to Small Changes, Fri 3/8, 3:30-4:30pm. Moderated by Wired Senior Editor Michael Copeland, this panel brings together leaders in venture capital, health tech, and the research world to discuss how to make data meaningful and valuable by turning it into positive behavior change.
Helping Aunt Ginny: Alzheimer's, Technology & Me, Fri 3/8 3:30-4:30pm. A very personal story from Virginia Ingram, this talk will explore some of the challenges of caring for the elderly, technological advances that help you with daily management tips for taking control while allowing the loved one to still believe they are in control.
Beyond Work/Life: Changing the Debate & Making Change, Sat 3/9, 11am-12pm. Anne-Marie Slaughter will discuss her provocative article from the Atlantic, "Why Women Still Can't Have It All," and the ways we can move beyond a simple career/family dichotomy towards a more integrated approach to life that will allow men and women to excel professionally and personally.
The Innovation, Data & Health Care Ecosystem, Sat 3/9, 11am-12pm. Featuring Bryan Sivak, Chief Technology Officer for the US Department of Health & Human Services, this session will offer insights into the emerging health care market and how the government has been spurring innovation through its liberation of health data and its work with businesses and innovators in the digital health space.
The Next Frontier of Interactive: Smart Fashion, Sat 3/9, 11am-12pm. Artefact's wearable technology and user experience expert Jennifer Darmour will discuss how an integrated ecosystem of hardware manufacturers, software and service providers and developers, designers and fashion experts can work together to deliver on the potential of wearable technology.
Chuck Lorre: In Conversation with Neil Gaiman, Sat 3/9, 3:30-4:30pm. Top TV comedy hitmaker Chuck Lorre discusses the creative process, the challenges of keeping three of the most successful shows on television running, and biting stories from his new book new book, "What Doesn't Kill Us Makes Us Bitter."
Innovation + Leadership in the Agile Age, Sun 3/10, 12:30-1:30pm. Intuit's Scott Cook will provide insights into how to drive transformation through agile leadership that embraces decision making by experimentation and allows small teams to do the impossible.
Can't Buy Me Like, Sun 3/10, 3:30-4:30pm. Advertising and marketing guru Bob Garfield shares insights from his new book. "'Can't Buy Me Like is'…a manifesto, a primer and damn near a spiritual wake-up call for doing business in the dawning Relationship Era."
Hack You: The Human Body as the Next Interface, Mon 3/11, 5-6pm. This duo presentation from Fjord's Andy Goodman and Ji-Hye Park, sponsored by IEEE, will explore breakthroughs in "Bodytech" including a host of incredible innovations that will transform our bodies, communication, society – even the human psyche.
Interfaces, Accessibility + Superheroes, Tues 3/12, 9:30am-1:30pm. Fjord's own Livia Veneziano together with Yvonne So will run a half day workshop on designing for accessibility and show attendees how to improve technology for those with disabilities.
We'd love to see old friends and meet with new ones, so if you want to connect with our team in Austin, please email [email protected] Here's to enjoying the madness and the magnificence that will surely be represented at SXSW '13!
172.70.34.178